P.O. Box 152
Bend, OR 97709
Kelli Shanks, Principal Broker/Owner
K@BendDreams.com
541-815-4608
David Shanks, Realtor
D@BendDreams.com
541-815-4607
Matt Ryan, Realtor
matt@ryan-realty.com
541-279-7881
​
Licensed in the State of Oregon
​
Bend Dreams Realty, LLC is committed to ensuring that this website is accessible to everyone. If you have any questions or suggestions regarding the accessibility of this site, please contact us, as we are continually striving to improve the experience for all visitors.
If for any reason you cannot access any of the material on our website, please let us know and we will work to resolve the problem.
Powered by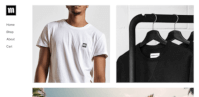 Create your own unique website with customizable templates.